nanyakanya.livejournal.com posting in

baka_monogatari
I think, by now, it should be apparent that having an overactive imagination and being bored to tears is a deadly combination. Even worse when you're stuck at home due to an ice storm and have access to the internet. And websites like
Babymaker 3000
.
Yeah, I'm pretty sure you know where I'm going with this. 8|
To be fair, I wasn't the first one to come up with this idea; in fact, I didn't even know said website existed until I saw someone on my f-list tooling around with it for this purpose. But I didn't decide to use it until, while going trolling for Koichi pictures, I had the really random thought that
in some pictures, Kochan kind of looks like Yasu and Tacchon's pretty crack baby
. Yes, I know that makes no sense. I've had eight hours of sleep over the past two and a half days. Leave me alone.
So I bet you can guess where it went from there.
Not exactly
but, meh, amusing nonetheless. And since I was already there...
I figured I'd start with the fandom OTPs. Boredom is an evil thing, my friends.
Toma x Yamapi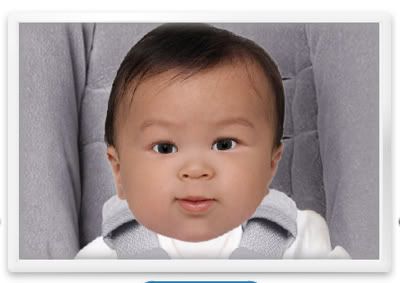 Tomapi baby is a smirky little bastard.
Ohno x Nino
Ohmiya baby is already thinking of ways to use his cuteness to troll the hell out of the fandom.
Tsuyoshi x Koichi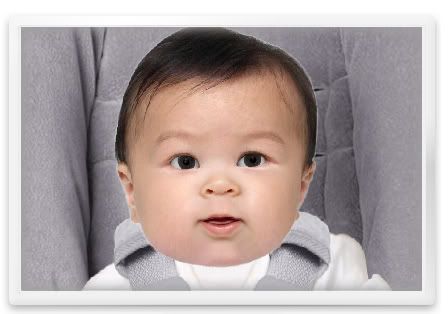 DEAR DOMOTOS. PLZ HAVE BUTT BABY NOW. 8|
Tegoshi x Massu
FFFFF I THINK I JUST HAD A CUTENESS-INDUCED STROKE.
...aaaand then I got bored and started doing crackier pairings...
Massu x Yamapi
Not only is Massupi baby the poutiest thing ever, it also has the biggest moobs and can bench press a horse.
MatsuJun x Sho
The Sho/Jun baby seems very, very confused. I cannot blame him, considering his heritage.
Koyama x Aiba
The happiest, ditsiest baby on earth. Also the lankiest. And most obsessed with nipples.
And last but not least...!
Sho x Shige
... who surprisingly DOES NOT FAIL. I guess two wrongs
can
make a right!
I decided to call it quits there, but in case you're
as much of a crackhead
as bored as I am, you can always
make your own little abominations
(even better when used in tandem with Da's
fabulous crack pairing generator
!) Oh, Volkswagen. Here you thought you were being cute and promoting your cars in a fun way. If only you knew what people were
really
using it for.